National property prices are rising: ABS
On Tuesday the Australian Bureau of Statistics (ABS) released their Residential Property Price Indexes June 2016 quarter results. The data showed that property prices around the majority of our capital cities are currently trending upwards.
Our 8 capital cities saw the following residential property price changes between 31 March 2016 and 30 June 2016: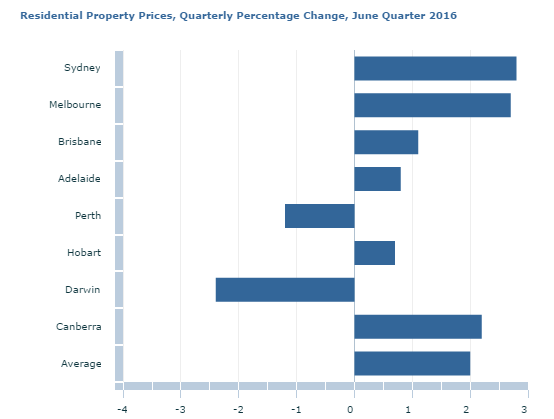 Source: Australian Bureau of Statistics 2016
Property prices continue to rise
National residential property prices have continued to rise in recent times thanks to:
Strong immigration demand;
Strong local and foreign investor demand;
A lack of supply in areas of demand;
The lowering of interest rates;
And various other key reasons.
This chart by the ABS show's recent national property price gains: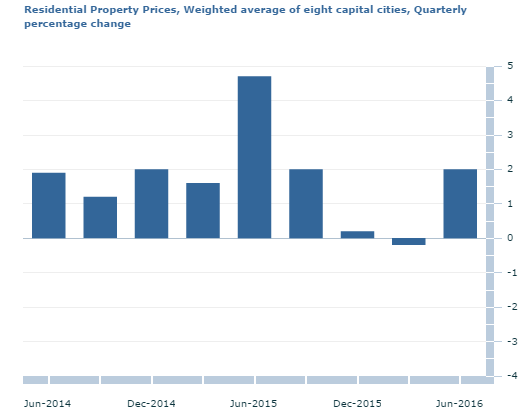 Source: Australian Bureau of Statistics 2016
First home buyer activity down