We help first home buyers every single day, as seen in:
We assist first home buyers every single step of the way
Buying your first home can be quite tricky. That's why, at FHBA we are with you every step of the way!
Save A Deposit
Saving for a deposit is no easy thing to do, especially when the interest rate on savings accounts is so low and property prices continue to rise.
When saving for a deposit every single bit counts. You should take the time to consider your income and lifestyle expenses as well as find a suitable bank account which fits your savings time frame, has great account features, minimal banking fees, and a high interest rate.
Grant Eligibility Check
In Australia every State government provides first home buyer with incentives such as the First Home Owners Grant (FHOG)
To see what government help you might be eligible for please select your State:
Obtain Finance
You've saved a deposit but you aren't sure what to do next. It's time to speak to a home loan expert about your borrowing capacity and eligibility for your first home loan. An FHBA Mortgage Broker can assist you with this. A Mortgage Broker is a qualified professional who takes the time to understand your circumstances & needs and then assists you in finding a suitable home loan. But we don't stop there – our friendly Brokers also explain all the steps, assist you with loan application paperwork and even assist you with applications for things like the First Home Owners Grant & Stamp Duty concessions.
Search Properties
At FHBA we understand that it is difficult finding and buying your first home. We also understand that an ideal first home is different to everyone. You may be after a brand new house & land package, a townhouse, an established renovators delight or an entry level existing apartment
You may have a location in mind, or you may not know where to buy. You may have a large budget or a low budget
Regardless of the type of property you are after, we are here to help your great Australian dream become true!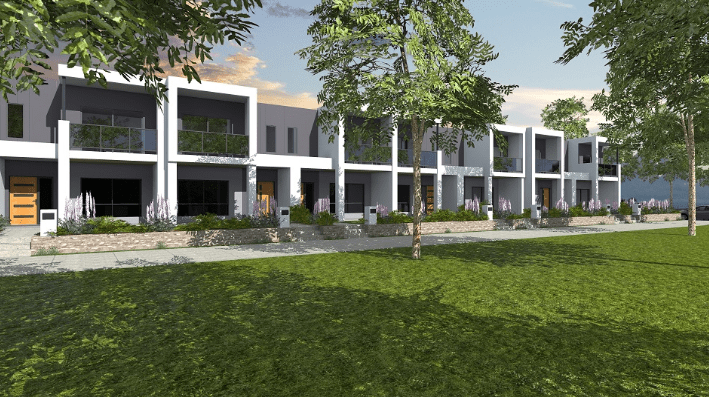 New Homes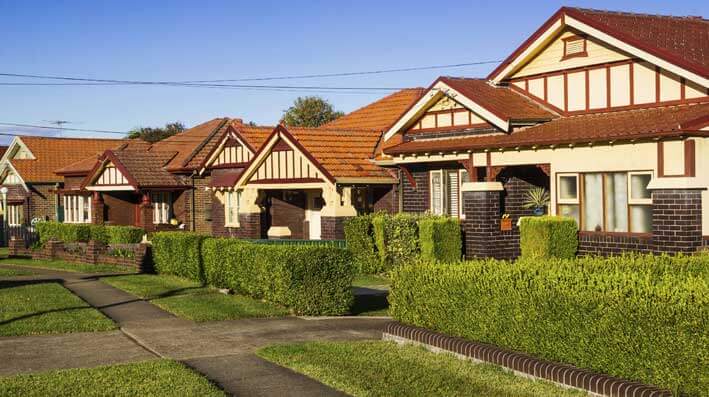 Established Homes
Settle & Move In
You may only be dreaming of stepping into your first home right now, but when it's time to settle and move in you want to be ready for that exciting day. There is a lot to consider before moving in, including moving furniture and organising utility & internet connections.
We also ask you to consider how important your new asset is and what contingency plans you have in place to protect your first home (and your ability to meet repayments) from some of the unexpected events that life can throw your way.
We want to help you
0
#GreatAustralianDreams Achieved
WHAT OUR CLIENTS SAY
I couldn't have done it without First Home Buyers Australia- FHBA.

I really appreciated the FHBA team's efforts through the whole process. And particularly appreciated you keeping me in the loop throughout. FHBA also helped me negotiate a better deal with the real estate agent, saving me thousands of dollars!

I've just finished moving everything in now and was very happy with the outcome of the whole process.

If you are looking for a loan and need to make sure you have the appropriate insurance cover, definitely check FHBA out they are lifesavers!

When we started looking for our first property over a year ago we were so overwhelmed with all the information on the "current market", auctions, negotiations and week after week inspections that we nearly gave up our search until we came across FHBA. The guidance given to us by Taj along with his passion of helping young families like us buy our first property was extremely comforting knowing that we always had someone working on our side, who would consider our needs and work within our budget. We are finally in the "market" and we can't thank Taj enough for the speed and efficiency in which he responded to our endless emails, phone calls, questions we threw at him and the recommendations of solicitors, insurance companies etc to ensure we had covered all aspects of purchasing our first home. We have no hesitation recommending Taj and FHBA to family, friends and anyone needing any information or looking to buy a property!

Taj was friendly, very professional and knowledgeable. He made an otherwise stressful journey feel exciting. We value his honesty most. He always made sure we understood the reality of the situation and that in turn has helped us make the most informed decision about how much we could borrow. We will recommend him to family and friends in a heartbeat.

As a first home buyer I got in touch with Taj and he helped me from the beginning at every steps of buying a property. I had numerous questions and Taj was kind enough to provide me lots of valuable information. He is very reliable, efficient, smart and knowledgeable. He explained to me everything I need to know very clearly. He exceeded my expectation with his quality of service. He organized the bank loan for me which was a smooth process and I got the best rate. I have been amazed with the service he provided. I can completely rely on him and can take any of his advice without second thought. I am really grateful to him. Without him I wouldn't be able to do all the things smoothly. I will definitely take the service again in future and will recommend to my friends and family.

Taj has been fantastic throughout the whole process. I am an expat and he has made him self readily available to answer any and all my questions quickly and reliably. Highly recommend using his services.

Highly recommended. Taj was fantastic throughout the whole process. For anyone wanting to purchase their first home, these are the people to see. Could not have done it without Taj's help and advice. Much appreciated.

A brilliant effort from Taj to make our dreams come true. He made possible what others deemed impossible. Appreciate your help. Will definitely be referring to others and for our future properties.

Taj was the best broker I have had the pleasure of dealing with. Personable, interested and understanding. Good follow up and continually striving to make my mortgage deal better. Has helped me through to pre approval stage which for me is just what I wanted.

Taj was excellent through the whole process of buying my first home. He explained everything clearly, and answered all the questions I had, even if I thought they may have been silly! Would recommend.

Taj thank you for all your help throughout the whole process of buying land, it's great to know there is a service out there catered for first home buyers. When we're ready to shop home loans it's good to know we have someone who we can trust who has out best interest backing us! Thanks again!

I would give Taj infinity stars if I could. His approach since our initial query is why we will never forget him. Thank you for helping us with everything Taj. To FBHA viewers, don't be curious! Take that first step and FBHA will do their best to help you all the way #TeamTaj

We're first home buyers and Taj has helped us with every little detail about getting us in the property market. His approach as a broker is second to none and every question we had that may not have fallen into his category were answered promptly! Communication is key and Taj always remains in contact:) There's nothing we can find to fault Taj's approach with our application from beginning to date. Keep doing what you do Taj; you're a true professional and FHBA is lucky to have you!

At first I was concerned that FHBA had no agents I could speak to face to face as they are based in Sydney, however, the service I received from Taj Singh was far better than any Melbourne based agents. As I first home buyer, I had a lot of questions and concerns as I was new to the process - Taj was very responsive to my emails and calls and was able to answer my questions with confidence.

Taj was excellent from start to finish. He really was a pleasure to deal with.

Taj is a very professional broker and is always available for every question. Highly recommended.

Taj helped throughout the whole process and answered all of my questions promptly and fully. Without his help I would not have got close to getting the best home loan for me and feeling so confident as I move into my new home later this month.

Taj is very professional, prompt in getting back & clarifying all queries & extends his service with a great attitude & very approachable. He is very knowledgeable & a pleasure to deal with. Given my financial circumstance, Taj's experience & approachable attitude certainly gained few CREATIVE opportunities for me to prepare for my finance requirements.

Taj was great - really quick, got me a fantastic interest rate and a path towards owning a home - what more could I ask for?
But do I have enough?
You want to buy your first home but you're not sure if you have saved enough to afford it?
Our free FHBA Eligibility Estimator allows you to quickly estimate in 60 seconds if you can afford to buy your first home in your preferred suburb. Plus upon completion, we will instantly send you a complimentary & comprehensive Postcode report from Australian Property Monitors (APM)
Are you looking for an answer to one of the below?
Check if you can afford to buy your desired property type in your dream suburb and eligibility for Government Grants and/or incentives
Check what the minimum deposit required is & the difference between buying with a 5%, 10% and 20% deposit.
Get insights into your dream first home suburb, including median property prices, recently sales and other useful suburb statistics
THE FHBA STORY
First Home Buyers Australia (FHBA) was created by Daniel Cohen and Taj Singh because they know how tough first home buyers are doing it and they want to see more Australians achieve the great Australian dream of home ownership.
At FHBA we assist all first home buyers. No matter what location, what budget, your desired property type, or what stage you are at, we are Australia's leading first home buyer organisation and we here to help you next.
OUR CO-FOUNDERS
TAJ SINGH

Director & Co-Founder

I am a qualified Accountant who has previously worked in the Practice Accounting & Tax industry and also worked as a Management Accountant at an Advertising Agency in Sydney. I am degree qualified in Accounting & Finance and have also completed my Mortgage Broking qualification which has allowed me to be recognised as a Lending Adviser for first home buyers across Australia and become a member of the FBAA.

My greatest passion is client service as I have always worked in an industry where I am required to have advanced client management skills.

DANIEL COHEN

Director & Co-Founder

I am a Certified Financial Planner by trade, previously helping many clients with their financial well being through providing financial advice. I have worked in a few different financial planning firms, all offering a unique service.  have also completed my Mortgage Broking qualification which has allowed me to be recognised as a Lending Adviser for first home buyers across Australia and become a member of the FBAA.

My greatest passion is helping young Aussies achieve their great dream as I find it much more rewarding than making the rich richer.
Disclaimer: The information throughout our website is general in nature and should not be relied upon. Before making any financial or property decisions you should seek professional advice from a licensed professional. Please contact us for further information. The credit license responsible for the mortgage service offered to clients is Mortgage Australia Group Pty Ltd, Australian Credit License (ACL) number 377294, Australian Business Number (ABN) 99 091 941 749. Mortgage Australia Group Pty Ltd is a member of the Mortgage & Finance Association of Australia (MFAA). FHBA Pty Ltd is an authorised credit representative of Mortgage Australia Group Pty Ltd.