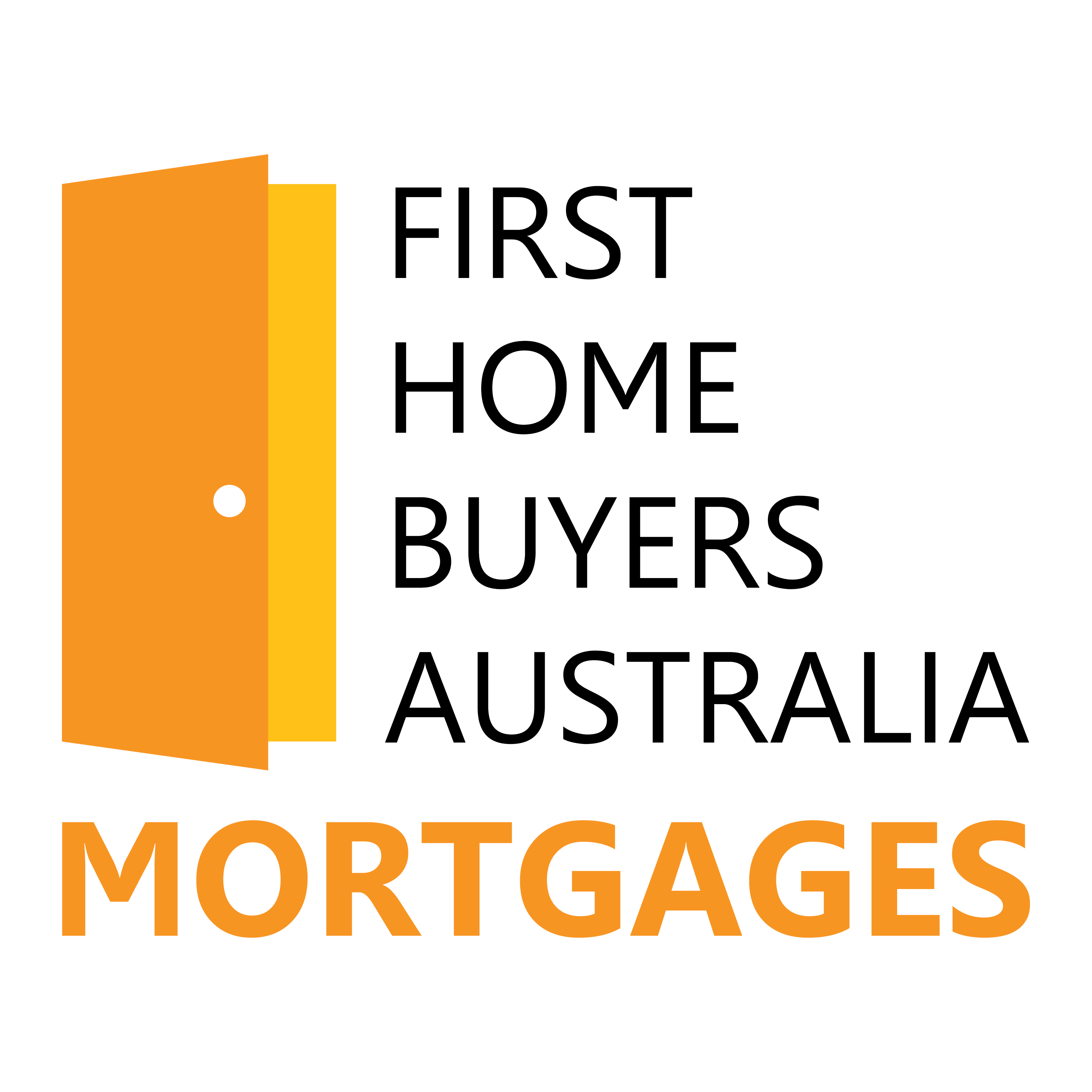 Complimentary service exclusively for first home buyers
HELPING FIRST HOME BUYERS WITH LOANS FROM:
3.49% p.a.*
VARIABLE RATE
3.50% p.a.*
COMPARISON RATE
POWERED BY 

Are you searching for your first home loan?
FHBA Mortgages, powered by Mortgage Australia Group, a unique, complimentary and exclusive mortgage service for first home buyers.
Our fully qualified lending advisers/brokers help first home buyers across Australia.
We have got all bases covered for first home buyers, scroll below to learn more about FHBA Mortgages:
LOOKING FOR SOMETHING SPECIFIC?
FHBA Mortgages assists first home buyers with just about anything when it comes to your first home loan. From a home loan pre-approval to tricky loan situations we can help you get one of the most important pieces of the first home buying journey.
Are you looking for one of the below? Click to find out:
FHBA BROKERS COMPARE LOANS FROM:
HOW IS FHBA MORTGAGES DIFFERENT TO OTHERS?
Our FHBA Coaches will guide you through the entire process (not just the finance)
Don't waste your precious time shopping on your own. Get your pre-approval at the start of your first home buying journey to help you find and finance a property faster.
Learn more about FHBA Mortgages:
TESTIMONIALS OF THE FHBA / MORTGAGE AUSTRALIA TEAM
A very late, belated "thankyou" for all your assistance to Brendan and me in getting our mortgage organized. For first-home buyers, it's quite a daunting experience, but your assistance made it relatively simple. So a big 'thankyou' from us and we'll be in touch soon as we're contemplating purchasing some more property.

South Lake WA

Paul was fantastic at organising a great loan for my first home. He made the extra effort to teach me everything I needed to know and provided great customer service and I would definitely recommend his services.

Gold Coast

As newcomers to the minefield of buying land and building Don glided us thru the process with painless ease. The service was impeccable and I have no problems in recommending him to friends needing advice and use of broking services.

Sydney NSW

Thanks for your email and the sincere advice. Indeed we will persevere with our dream of owning a home in Australia. We will work towards our little goal and would not hesitate to contact good guys like you should we have questions on the way. Thank you so much Cheers

Peter offered my partner and I service beyond our expectations. Nothing was a problem and everything was taken care of with incredible timing.A settlement in under 4 weeks did not seem possible, but Peter made it happen. We now have a beautiful home we love to live in. It all fell into place. Thank you.

SA

Ray helped our family acquire the funds needed to build our dream home at a time when we had started to believe it was never going to happen. Ray was professional and had a wealth of knowledge, Ray was able to do the work behind the scenes that meant we only had to worry about the big stuff and could leave the rest to him. We are now in the middle of seeing our dream home built, Thanks Ray!

NSW

Finding Guido was a Bless! As a first home buyer I had so many questions not only related to banks loans but Government grant, Stamp duty, etc. He was always there to clarify all my doubts and to give me a clear picture of the most convenient options form my personal circumstances. His advice was excellent!! I highly recommend Guido for his professionalism and charisma to deal with people My rating to Guido is 5 Star!!

Roleystone WA

I couldn't have done it without First Home Buyers Australia- FHBA.

I really appreciated the FHBA team's efforts through the whole process. And particularly appreciated you keeping me in the loop throughout. FHBA also helped me negotiate a better deal with the real estate agent, saving me thousands of dollars!

I've just finished moving everything in now and was very happy with the outcome of the whole process.

If you are looking for a loan and need to make sure you have the appropriate insurance cover, definitely check FHBA out they are lifesavers!

When we started looking for our first property over a year ago we were so overwhelmed with all the information on the "current market", auctions, negotiations and week after week inspections that we nearly gave up our search until we came across FHBA. The guidance given to us by Taj along with his passion of helping young families like us buy our first property was extremely comforting knowing that we always had someone working on our side, who would consider our needs and work within our budget. We are finally in the "market" and we can't thank Taj enough for the speed and efficiency in which he responded to our endless emails, phone calls, questions we threw at him and the recommendations of solicitors, insurance companies etc to ensure we had covered all aspects of purchasing our first home. We have no hesitation recommending Taj and FHBA to family, friends and anyone needing any information or looking to buy a property!

Taj was friendly, very professional and knowledgeable. He made an otherwise stressful journey feel exciting. We value his honesty most. He always made sure we understood the reality of the situation and that in turn has helped us make the most informed decision about how much we could borrow. We will recommend him to family and friends in a heartbeat.
BOOK YOUR FREE SESSION NOW
Your FHBA Broker/Coach provide complimentary services to all first home buyers. See how they can help below:
Determine Borrowing Capacity

Your FHBA Broker will assess your financial circumstances & advise how much you can borrow

Compare & Select a Great Home Loan

Your FHBA Broker has access to market leading technology which allows the Broker to help you research a range of options that meet your criteria

Attend Open Homes With Confidence

Your FHBA Broker will organise a home loan pre-approval so you know exactly what you can afford before you start house hunting

Obtain Government Grants & Incentives

Your FHBA Broker will make sure you receive all the grants/incentives you are entitled to, helping you complete all the paper work

Successfully Buy Your First Home!

Your FHBA Broker will be with you every step of the way, from application to settlement & beyond
* The rates mentioned above do not take into account other fees and charges associated with the home loans and are indicative only.
Disclaimer: The information on our website including this page is general in nature and should be solely relied upon. It does not take your personal circumstances. The credit license responsible for the mortgage service offered to clients is Mortgage Australia Group Pty Ltd, Australian Credit License (ACL) number 377294, Australian Business Number (ABN) 99 091 941 749. Mortgage Australia Group Pty Ltd is a member of the Mortgage & Finance Association of Australia (MFAA). FHBA Pty Ltd is an authorised credit representative of Mortgage Australia Group Pty Ltd.