FHBA Market Update: Predictions for 2017 start to come in
3 cities achieve auction clearance rate of 80% (or higher)
For the November 5 – 6 weekend auction clearance rates were once again very high (compared to historical data) with three capital cities achieving a preliminary auction clearance rate of above 80%. Based on combined capital city data the preliminary national auction clearance rate was 77% according to CoreLogic RP Data.
How did my city go?
Based on the preliminary data, here is how the nation's 5 largest capital cities performed: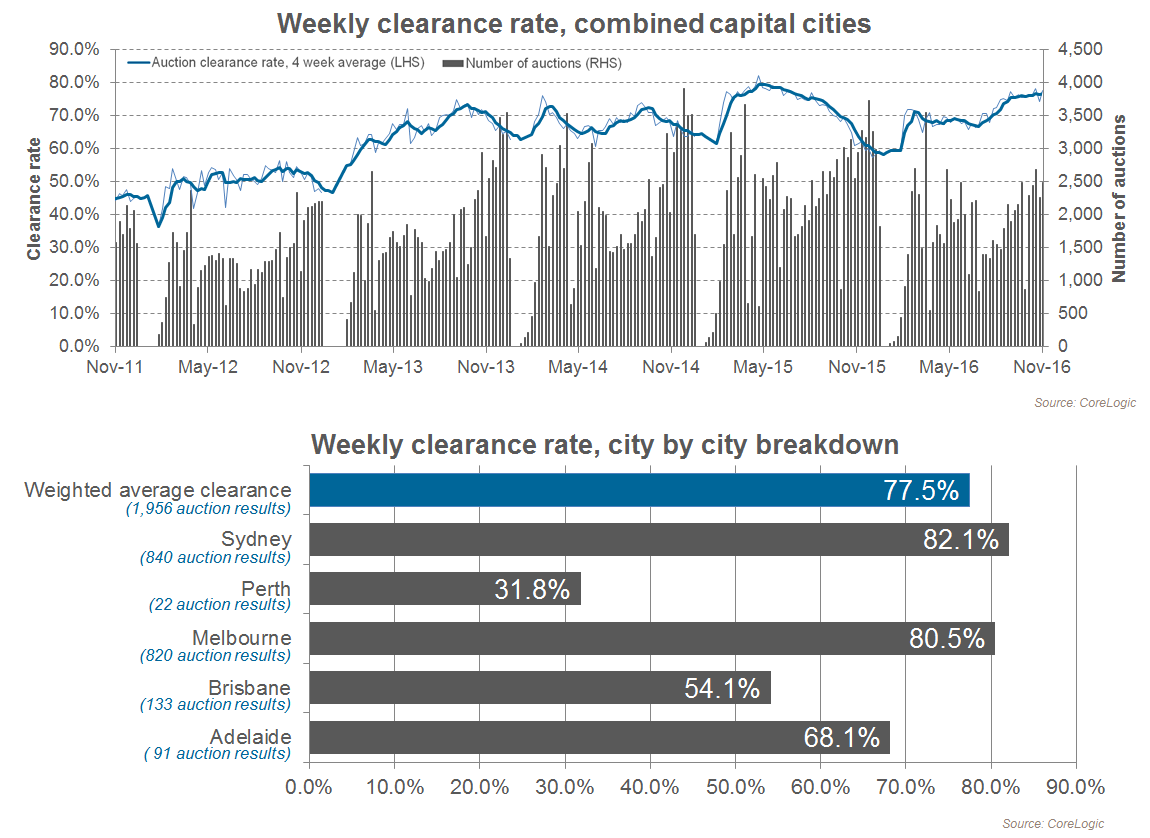 Source: CoreLogic RP Data
Key things to note about this weeks results in include:
Sydney, Melbourne & Canberra all achieved preliminary results of 80% or higher
Clearance rates were down in  Adelaide and Perth
The quantity of auctions being held continues to be less than the same period last year
Please note, all figures are preliminary and are subject to change as more results come in during the week.
To read the full CoreLogic blog report, including results from other areas such as the Gold Coast and Hobart, please click here.
---
2017 property market predictions start to roll in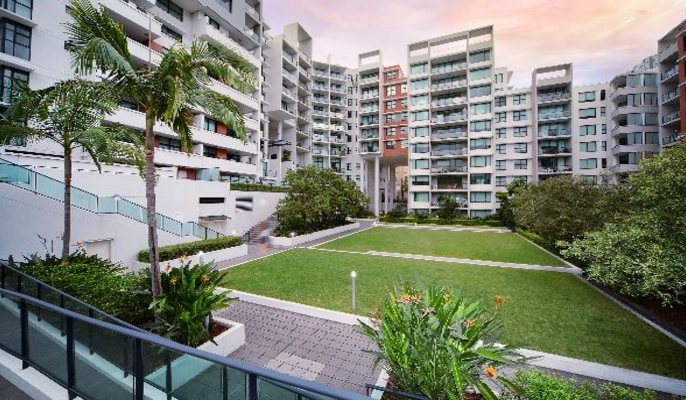 SQM predicts Sydney's boom to continue in 2017
As 2016 starts to draw to a close, meaning property seekers are starting to look to 2017. One of Australia's leading property research providers, SQM research, has just published their "Boom and Bust Report 2017".
Of great to concern to aspiring first home buyers, the report predicts that both Sydney and Melbourne will experience double digit property price growth in 2017. Capital cities SQM predict will rise in value include:
Sydney : + 13.5%
Melbourne: + 12.5%
Hobart: + 9.5%
Brisbane: + 5%
Canberra: + 5%
Adelaide: + 3%
Capital cities SQM predict will fall in value in 2017 include:
Want to know more on these 2017 predictions?
---
FHBA co-founder Daniel Cohen to have his say on housing affordability  
I've just learnt that my opinion article on housing affordability will be published in @REIANational news on the 17th of November. #FHBA
FHBA co-founder Daniel Cohen has been asked to write an article for the Real Estate Institute of Australia (REIA) on his views of housing affordability and priced out first home buyers. Today FHBA was advised that Daniel's column will be published on the 17th of November.
We will share a link to his column with you after it is published by the REIA.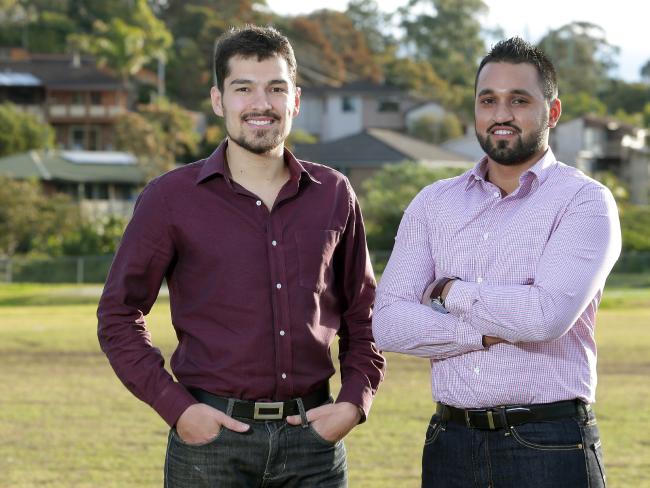 Daniel Cohen (left) has something to say to Scott Morrison about housing affordability
---
New series on strategies first home buyers should consider
Last week FHBA co-founder Taj Singh launched a special 5 part series "Alternative strategies to achieve the great Australian dream sooner". The series show's different options that may assist first home buyers achieve property ownership sooner.
Part 2 of the series, which outlines different methods of parental assistance, is out now.
---
FHBA New Homes of the Week (Ed 33)
Do you want your first home to be both eligible for the First Home Owners Grant (FHOG) as well as priced under the suburb's median (average) property price? This week's edition of FHBA New Homes of the Week showcased 5 great first home buyer homes that are priced under the suburb's median price.
Check out edition 33 by clicking here.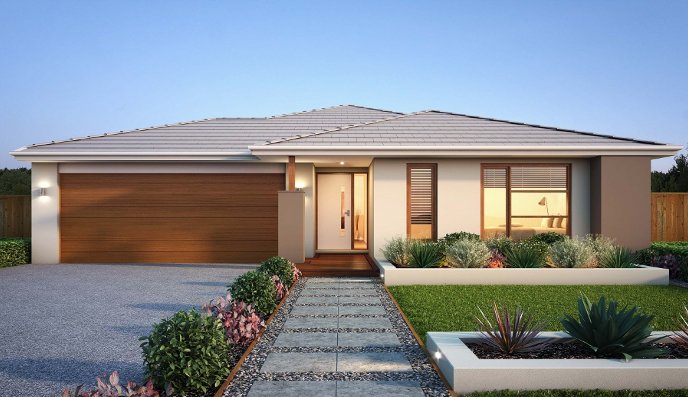 Check out of our top 5 first home buyer homes this week
---
First home buyer success story of the week
This week we thought we would show with you this NewsCorp article which showcases a few examples of recent first home buyers who were successful in entering the property market. These first home buyers share their tips on their experiences.
You can read the article by clicking here.
---
Helpful Links: