FHBA Market Update: Negative gearing back on the agenda?
Auction Sales Update: Auction Activity Up
For the 26 – 27 November weekend auction clearance rates were once again very high (compared to historical data). Based on combined capital city preliminary data the national auction clearance rate was 76%, according to CoreLogic RP Data. There are just three weekends left before Christmas.
How did my city go?
Based on the preliminary data, here is how the nation's 5 largest capital cities performed: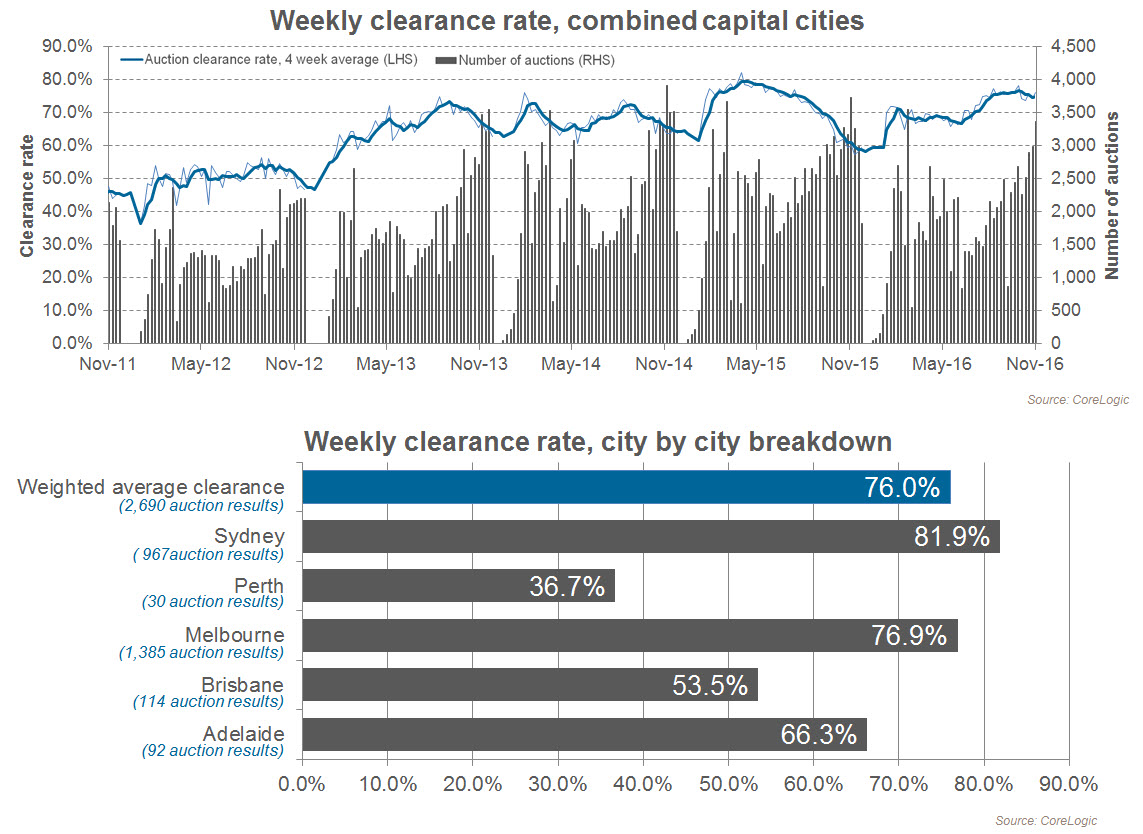 Source: CoreLogic
Key things to note about this weeks results in include:
There was 3,367 auctions held this week, the second highest quantity of auctions held this year
Sydney was the nations strongest performing capital city yet again, with a preliminary clearance rate of 82%, much stronger then the same weekend last year when the clearance rate was a much lower 56% (however results across sub-region's of Sydney varied significantly, with first home buyer regions having lower clearance rates than wealthier parts of Sydney)
Every single capital city had a clearance rate come in higher than the same week last year, indicating that conditions are strong for sellers (& tough for buyers) everywhere.
Please note, all figures are preliminary and are subject to change as more results come in during the week.
To read the full CoreLogic blog report, including results from other areas such as the Gold Coast, Canberra and Hobart, please click here.
---
Negative gearing debate kick starts again
Last Friday the NSW Planning Minister Rob Stokes made a call for negative gearing incentives to be reduced. The federal Government was quick to respond that reducing negative gearing benefits to investors is not the best way to solve housing affordability, but rather addressing housing supply.
However following John Alexander (Federal MP) appearance on ABC's 7.30 program on Friday evening, there is growing speculation that a previously axed parliamentary inquiry into housing affordability will be re-opened and that negative gearing will be included in the inquiry.
Friday certainly made for an interesting day, but there are no changes on the horizon at this stage, despite Twitter lighting up over the issue.
Stay tuned to FHBA News for any changes to negative gearing or other housing affordability policies.
You know the #negativegearing system is #outdated when it's easier for an #investor to buy a 10th property than for a fhb to buy their first
---
Fixing housing supply alone won't fix housing affordability issue
On the topic of housing affordability, Prime Minister Malcolm Turnbull told 3AW Radio on Friday that the federal Government is focusing on increasing housing supply. "What we are working to do – and we are working with the state governments now to do – is to zone for more density" the PM said.
But is increasing housing supply enough to fix housing affordability? FHBA co-founder Daniel Cohen last week wrote a column for the Real Estate Institute of Australia (REIA) on this topic. Daniel explained in his column that the hardest part of home ownership is saving a deposit and that simply increasing housing supply, while it's helpful in putting a lid on future property price gains, does not address the huge deposit first home buyers have to save.
In his column, Daniel also called on two key policies to be looked at to help address housing affordability. Read Daniel's full column online here.
---
Fixed home loan rates on the rise
Last week we broke news to first home buyers that small lenders are starting to increase fixed interest rates. Over the last week this trend has gained momentum, with Westpac, ME Bank & Ubank raising rates on various home loan products.
---
More parents helping children
Last week two of Australia's big 4 banks, NAB & Westpac, reported that parents acting as partial or full guarantor's on children's first home loans is on the rise:
---
FHBA New Homes of the Week (Ed 36)
In this week's edition of FHBA New Homes of the Week 5 affordable first home buyer homes were presented, all of which are eligible for the First Home Owners Grant! This week's edition focused on regional homes, with some absolutely stunning locations picked. Take a look for yourself 🙂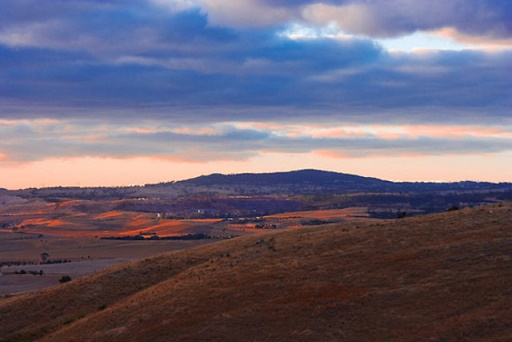 See our top 5 first home buyer homes this week
---
Helpful Links: