FHBA announces new assistance measure for FHB's
At FHBA, we pride ourselves on successfully helping first home buyers achieve the great Australian dream of home ownership dream. Whilst the government's 2017/18 Budget announcement fell short of providing the multi-policy approach first home buyers require to compete with investors, we have taken the initiative by announcing our own unique assistance offer for first home buyers across Australia.
What is this new help for first home buyers?
Other than being fed up with the government not getting serious about addressing housing affordability, we have identified something that occurs in the property industry every single day, which does not sit right with us. Did you know, if you are looking to build a newly build property that is eligible for the First Home Owners Grant (FHOG) that often the people that 'sell' the property to the first home buyer receive a commission from the property developer? Maybe you did. But did you know that this commission is often 5 figures and can even be as a high as $30,000+? Just for selling you a property? That's your money going to the sales person. That seems a bit rich doesn't it?
And as the sales person / team are receiving such high commission for the property sale, they often offer mortgage brokers, accountants and other professionals high referral fees that can be as high as $20,000+!
We at FHBA call this an 'excessive' referral fee.
So what are we going to do for first home buyers?
If you buy a brand new home through a company referred to you from the FHBA team, we will provide you with a cash rebate of 50% of the total referral fees that we receive from that sales company or builder or developer that you purchased your first home from. We call this financial help for first home buyers the FHBA 50 Rebate and it could put thousands back into your pockets after your first home purchase.
How much is the FHBA 50 Rebate? 
The FHBA 50 Rebate is a cash rebate that amounts to 50% of the total referral fees that are paid to us by the property sales company, builder or property developer you purchased your first home from.
The FHBA 50 Rebate will therefore vary based on a number of factors (including the type of property you are purchasing, the location you are purchasing and who you are purchasing the property from).
We estimate most customers cash rebate will fall in the range of $2,500 – $12,500.
What can I use the FHBA 50 Rebate on? 
You could use the cash rebate on a range of things including furniture, a car, your wedding, a holiday, paying off your home loan faster……the choice is yours!
But won't this just push up the property price? 
Property prices are ultimately set by the property developers, not us. However, we can say that in most cases you should be better off than other buyers such as investors. For example, if the property being sold by the property developer is being sold for $400,000, if it is sold to an investor who has gone straight to the property developer, it will be sold to them for this price. But if the property was sold to a first home buyer who was referred to the property developer through FHBA, while this property would still be sold at the same price of $400,000, the first home buyer would benefit from the FHBA 50 Rebate. e.g. This might be $6,000 and therefore the first home buyer is actually $6,000 better off than the investor, plus the property is still purchased for the exact same price. (Please note, this assumes no further negotiations between the buyer and seller has taken place).  Most property developers and builders have built in a referral fee into the standard asking (or advertised) property price. The FHBA 50 Rebate simply puts 50% of this amount back into your pocket.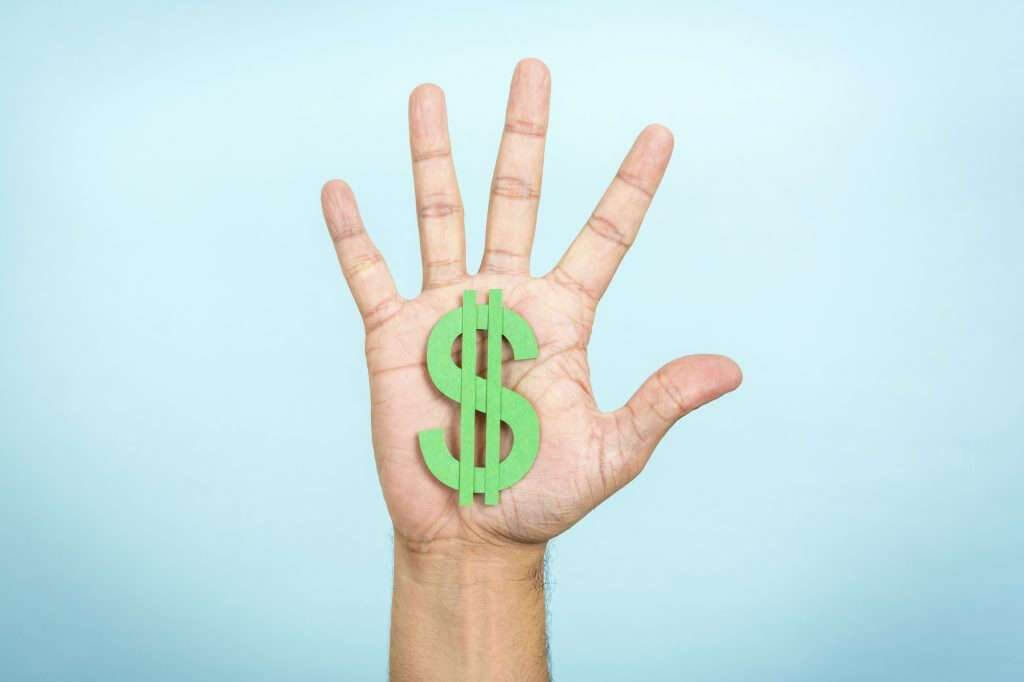 The FHBA 50 Rebate could put thousands of extra dollars into your hands
What if I have already found a brand new property I like?
If you have already seen an advertisement for a brand new property project that you are interested in then get in contact with an FHBA Coach! We will approach the property developer (or the agent representing the developer) on your behalf and attempt to negotiate a referral fee. If we are successful in negotiating this fee and you proceed to purchase the property, 50% of that referral fee will form your FHBA 50 Rebate.
What does FHBA do with the other 50% of the referral fee?
We use the remaining 50% of the referral fee to provide you assistance and expertise through the entire process of purchasing your first home, including making sure your finance is organised for the property purchase, making sure you cover all steps throughout the process and helping you gain access to insightful property research. At FHBA, we are with you from start to end.
What if I want to buy an established home?
When you purchase an established home this is usually sold to you by a real estate agent representing the vendor (person selling the property). Real estate agents usually keep the commissions they earn to themselves and don't pay referral fees to companies such as FHBA. This means we don't receive anything that we can use to provide you with a 50% cash rebate. However, next week we will be launching a new assistance program for first home buyers purchasing an established home, so stay tuned to our facebook page!
Summary of the FHBA 50 Rebate
It is common that builders/developers pay a significant referral fee for a successful sale of a property. We believe this fee is excessive and therefore we we have decided to rebate 50% of ALL fees paid to us back to eligible first home buyers
We understand there are significant costs involved in buying your first home, the FHBA 50 Rebate combined

 

with the government grant can help you get your first home set up
We have access to over 500 different new home projects, including house & land, townhouses & apartments and all of these projects are eligible for the FHBA 50 Rebate
The rebate can also be applied to other projects that aren't listed on our website. If you already have a project in mind,

 

let us deal with the developer on your behalf!
How do I get the FHBA 50 Rebate? 

We have simplified the FHBA 50 Rebate process into 3 easy steps for eligible first home buyers. As per the above graphic, firstly, we will take the time to determine your borrowing capacity and budget. Secondly, we assist you in your first home search through showing you our New Homes partners first home buyer options (or you may have a particular project you have seen in mind and want to know if it's eligible for the FHBA 50 Rebate). Lastly, we stay with you throughout every step, from financing the home all the way through to settlement and even moving day.
Where can I get more information including the eligibility criteria?
To get more info and check the eligibility criteria for the FHBA 50 Rebate please click on the below image: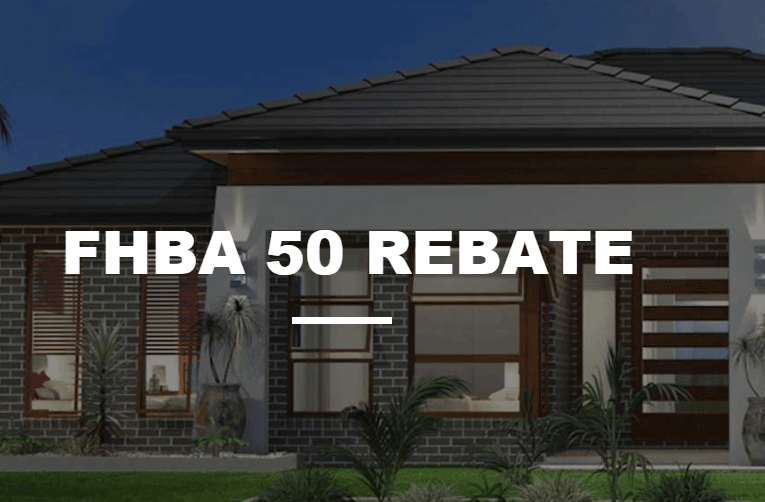 See more examples of how the FHBA 50 Rebate can help first home buyers across Australia here!
Written By,
First Home Buyers Australia
Watch a replay of the FHBA 50 Rebate launch from our head office in Sydney:
New financial help for first home buyers is here! http://bit.ly/2q50RebateBlog