Property myths busted by various professionals
Over the last few years there have been many statistics that have confirmed the severity of the housing affordability crisis facing many young Australian's across the country. This is a fact that has been confirmed again, this time by the data released by CoreLogic RP Data yesterday. The first week of Spring has seen the highest preliminary auction clearance rate of the year at 78% (as we reported yesterday here). The housing affordability crisis is a fact, not a myth.
What are some of the most popular myths in the property world that can impact first home buyers?
REAL ESTATE AGENTS SELL HOMES
Australian's are slowly realising that Real Estate agents aren't the only solution to buying & selling a home. There has been a steady increase in the amount of 'For Sale by Owner' listings (and consequently sales too) over the last decade. This has allowed the market (the vendor & buyer) to decide what a property is worth, without the intervention from a real estate agent.
In addition to this is the introduction of a new & exciting platform that simply and easily connects property buyers with sellers without the use of the middleman, because you don't need or legally require an agent to sell or buy property. As a first home buyer, this leaves you in a position to directly negotiate with the property seller. This platform is called Next Address (keep reading to explore this FREE platform further!)
It is fair to say that real estate agents don't sell all homes. Whilst there will always be a place in the market for the 'excellent' real estate agents out there, disruptors like Next Address are well positioned to take a slice of the property transaction market and do the right the thing by consumers.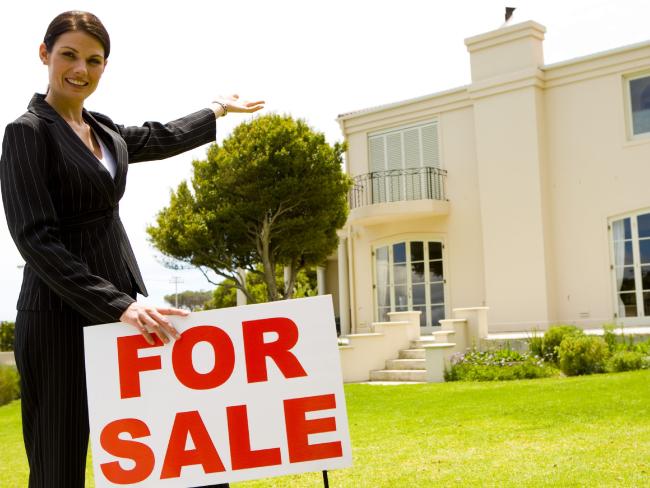 Real Estate agent's aren't involved in all property transactions. Source: news.com.au
LOW INTEREST RATES ARE GREAT FOR FIRST HOME BUYERS
In a recent interview, FHBA co-founder Taj Singh told News.com.au that low interest rates do little to help aspiring first home buyers. Low interest rates are great for those that have saved their required deposit to purchase their first home, as it means you can enjoy record low interest rates and therefore lower repayments on your home loan.
However, in the past Real Estate agents & other 'professionals' have stated that it has never been a better time for first home buyers with the RBA dropping the cash (interest) rate to record lows. This is true for those that are ready to buy now. However, what about those aspiring first home buyers that are months or years away from buying? Does it help them? No it doesn't and these are the reasons why:
Returns on a saver's account is reduced as interest rates fall
Lower interest rates help those already in the market borrow more and repay quicker
Allows existing investors and owner occupiers to purchase additional properties (because money is cheap!)
To read Taj's full interview / story & to view the 6 most widely circulated myths please visit News.com.au
To learn more about the FREE property seeking tool – Next Address, please click here