Lending conditions for first home buyers set to get harder
There was two pieces of news last week that will affect a first home buyer's ability to get a home loan.
Why it is about to get harder
NAB has named a list of suburbs where some property types will require buyers to have a 20% or higher deposit to secure a home loan (see bel0w)
APRA (Australian Prudential Regulation Authority) has asked lenders that first home buyers who apply for a home loan with a deposit below 10% must show they can afford a 7% interest rate home loan in order for the home loan to be approved
Australia's big 4 bank member NAB has decided that some suburbs look more riskier than others at the moment (as well as some property types looking more riskier than others). They have listed approximately 600 suburbs where a minimum 20% deposit will be required after transaction costs for a home application (and around 120 of these suburbs will have a minimum deposit of 30% required). For some suburbs this will apply to all property types, while for others it will be only certain property types (for example, apartments).
Here is the list from NAB:
Source: Domain (using NAB info)
While there are other lenders in the market, some may follow NAB's lead or change their own requirements. Australia's second biggest bank Westpac is reportedly considering their position currently.
In regards to APRA requiring first home buyers be able to service (afford) a 7% interest rate on their proposed home loan, this does not mean you first home buyers will get a 7% interest rate when they have a deposit of less than 10%.
As you are probably aware, interest rates fluctuate, meaning they can go up and down. A bank wants to know that if interest rates rise, you are able to still afford the associated home loan repayments. Usually a bank will assess whether your income is big enough that you could reasonably be able to afford the home loan if rates increased by 2 – 2.5%. For example, if the interest rate is 4% for a particular lender, they will assess if you can afford an interest rate of 6.5%, should interest rates increase. However in this instance, APRA would ask the lender to use a 7% assessment rate for first home buyers whose deposit size is less than 10%. This means your current income would need to be able to afford home loan repayments based on a 7% home loan rate in order for the home loan application to be approved (assuming your deposit after costs is under 10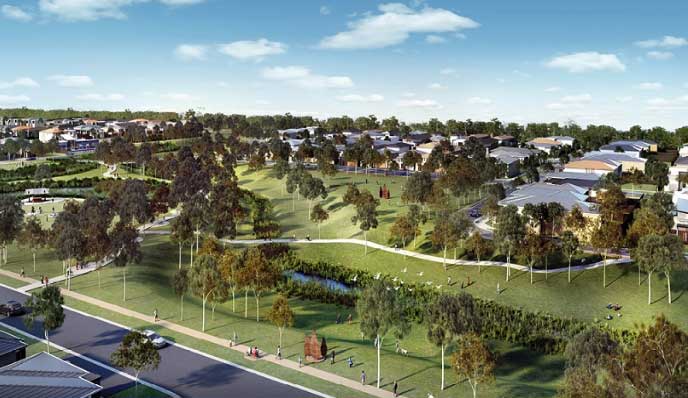 "Lending conditions are likely to only get tougher, so be prepared"
How can you prepare
FHBA co-founder Daniel Cohen said lending conditions are likely only to get tougher because regulators want to see less risky in the property market. "If it's going to get harder than it already is for a first home buyer to be granted a home loan big enough to afford your first home, you want to be prepared".
Here are our top tips for being prepared for tougher home loan application requirements. Please note, these are general in nature, you should seek professional advice before making any decisions.
Save a bigger deposit – as hard as this is, there are advantages with a bigger deposit, such as more home loan choices, better home loan deals, more property choices and lower risk for yourself.
Consider alternative locations – Lending conditions will differ from area-to-area. Talk to a Mortgage Broker about what areas you are considering to find out what deposits are required in order to get in the market.
Consider 'rentvesting' – If you are applying for an investment loan it will be considered differently to a first home buyer loan. You may be able to invest in a different area (say with a lower deposit requirement) while renting where you need to live. You should talk to an expert before carrying out this strategy.
Compare your options – There is a lot of choice out there if you know where to look. A Mortgage Broker can help you compare different home loan options with different lenders, based on your circumstances.
Want to know more?
If you want more info on what deposit size you should be aiming for, want to know your current borrowing capacity or want to compare home loan options currently available for your situation, simply complete the enquiry form below and an FHBA team member will be in contact.
Written By,
First Home Buyers Australia