How to help your kids into their first home and save thousands on their mortgage
Etienne Rizzo, the Director of FHBA Services Community member Deposit Assure, explores how parents can help their children achieve the Great Australia Dream of home ownership. The article was originally written for parents, baby boomers & retirees.
Disclaimer: Please note our website, including this guest article, is in no shape or form designed to replace the need to obtain professional advice from experts such as Financial Planners. All information on our website is general & factual in nature, and should not be relied upon. In particular, we wish to remind you that the information in this article is not designed to replace advice. We always recommend you speak to a licensed professional.  Please visit our website'sTerms & Conditions for more information.
Remember the "Great Australia Dream" of owning a home? This is a distant dream for millennials. And it's not because they don't want to buy, but because they think it cannot be done. In fact, a staggering 80% of 18 to 34-year-olds who want to buy a home believe they are not on track, according to recent survey results from REST Industry Super.
So what's standing in their way? The research showed that more than half of young Australians see rising property prices in major cities and an increased cost of living as major hurdles pricing them out of the market. Even with the low interest rates, it can seem like a daunting, if not impossible, task for millennials to get into their first property without significant savings.
But this isn't just their problem – it's their parents' too as a multi-generation living situation can put a lot of stress on family relationships.
So, aside from worrying whether your kids will ever leave home, what can you do about it?
Fortunately, there are some ways that mum and dad can help, without having to physically write the cheque for their purchase.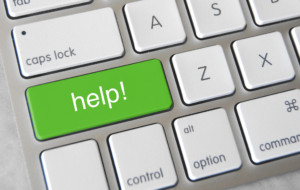 Be a family guarantor
More and more parents are choosing to use the equity in their own home to help their children buy theirs. This is known as a family guarantee.
How a family guarantee works
A family guarantee enables your child to purchase their own home, utilising some of the equity you, as their parents, have in your own home. Here's what you need to know:
Family guarantees allow the children to borrow the full purchase price, plus costs.
The family guarantee is usually limited to any loan amount over 80% of the value of the property being purchased.
While the guarantee is for the term of the loan, once your kids have sufficient equity in the property, they can refinance to remove the guarantee.
There are some risks for the guarantor, so always seek independent advice before making any decisions. It's worth knowing that most risks can be mitigated with various insurances as will as limiting the guarantor size to a partial pledge.
Help, or find help, for their deposit
The next problem is paying the cash deposit. Most purchases require a payment of a deposit once the contracts are exchanged, or where it is unconditional.
By paying a deposit, the property buyers – in this case, your offspring – affirm their commitment to the vendor that the purchase will go ahead. This is typically 10% of the purchase price but can be more or less depending on the contract of sale.
But how can your children pay this when they are borrowing the full amount or have little cash saved?
One solution is for you to lend them the cash deposit required. They can then provide this cash deposit on the day the contracts are exchanged or when the sale is unconditional. This is great if you happen to have the cash to spare (and we're talking tens of thousands), but there is another way which could be more convenient for both you and your kids: use a deposit bond from Deposit Assure.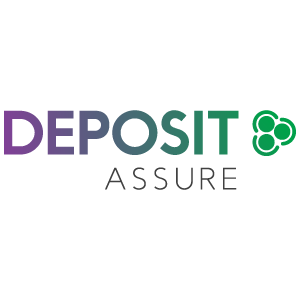 How a deposit bond works
It's a substitute for a cash deposit required between signing the contract of sale and settlement.
A deposit bond is not a loan, so there's no interest.
At settlement your children simply pay the full amount when their loan is drawn down.
Why use a deposit bond
There are lots of advantages to using a deposit bond:
Easy to arrange – In most cases all that's required is signing a simple application form and providing the finance approval letter, and you're away!
Quick to approve – In most cases, this can be issued within 1-3 business hours.
Low cost – If your kids are settling under 6 months, the one-off deposit bond fee is 1.3% of the deposit bond amount, e.g. $50,000 deposit bond equates to a $650 fee.
Are your children eligible to get a deposit bond?
If your child has secured formal finance approval for the purchase of their new property, then yes – Deposit Assure should be able to arrange a deposit bond on this basis.
There are situations where your child may not yet have formal finance approval, for example, if they are buying an off-the-plan property and settling in 24 months. In this case, we can still look at issuing a deposit bond so long as mum and dad also agree to be a guarantor for the deposit bond amount.
Click here for to view your guide to deposit bonds (PDF Format)
Final thoughts
It might seem impossible for Millennials to get their foot on the property ladder, but with a little help from mum and dad, the Great Australian Dream is closer then they think. And just think… you'll finally get your spare room back!
Yes, I would like a Deposit Assure concierge officer to call me

Written By,
Etienne Rizzo – Director at Deposit Assure
COMPLETE YOUR DETAILS BELOW FOR A COMPLIMENTARY CHAT WITH A FHBA MORTGAGE BROKER