FHBA Weekly Market Update: Not a lot of choices for buyers
Auction clearance rates remain high
For the second week of Spring auction clearance rates remained high, although the CoreLogic RP Data headline preliminary figure came in slightly lower then the previous week (which was a record for the year). According to CoreLogic RP Data's preliminary data, there was an auction clearance rate of 76% (based on 1,683 registered auction results). There was a total of 2,026 auctions scheduled for the week, so some results are still to come in.
Interestingly, auction activity remains low (and so does overall property listings). During the same week last year there was 2,654 listings, or 30% more, than the auctions held this week. Expert commentators are suggesting that broadly speaking they aren't many sellers about, but there are plenty of buyers fighting for the properties that are on the market.
How did my city go?
Based on the preliminary data, here is how our 5 largest capital cities performed: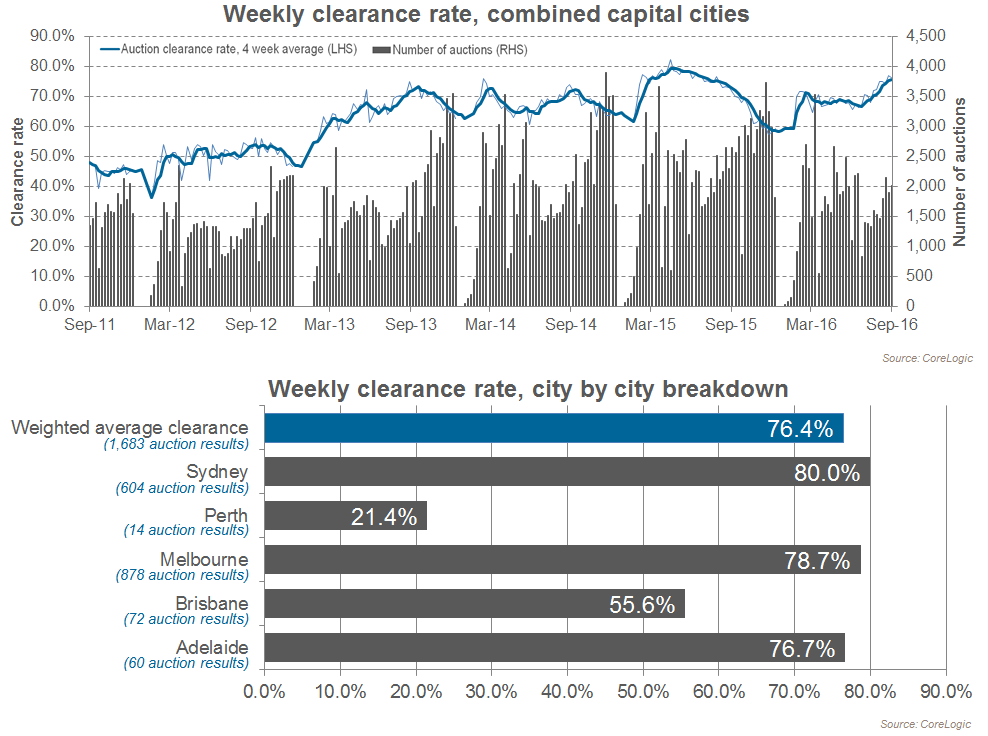 Source: CoreLogic RP Data
Key things to note about this weeks results in include:
Overall, similar clearance rates to last week (only slightly down), with Melbourne & Adelaide slightly down and Perth slightly up.
Compared to this time last year, Sydney, Melbourne, Brisbane, Adelaide & Canberra clearance rates are all up, while Perth is the only main capital city experiencing lower clearance rates compared to the same time last year.
FHBA co-founder Taj Singh said "hopefully we will see more listings later in the year so that first home buyers have more choice".
To read the full CoreLogic blog report with the latest auction results please click here.
Canberra expected to perform strongly during Spring
According to an article in Domain, the nation's capital is expecting to have a strong Spring market. During winter demand for townhouses and apartments were strong. This is expected to continue while demand for houses is expected to start to increase.
Read the full article on the Canberra property market in Domain.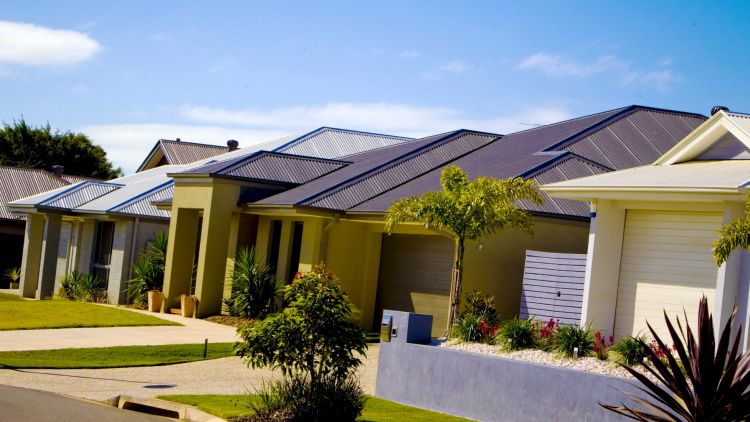 Canberra is expected to perform strongly during Spring. Photo by Glenn Hunt for Fairfax
Revised Sydney population growth
Today the NSW Government announced revised population growth figures, pointing to Sydney population growing at an even faster pace. Over the next 20 years Sydney population is now expected to grow nearly 50% to 6.42 million by 2036. The overall NSW population is also on the way up and is now forecasted to reach almost 10 million by 2036.
Learn more about the forecast population increase for Sydney & NSW in the Sydney Morning Herald.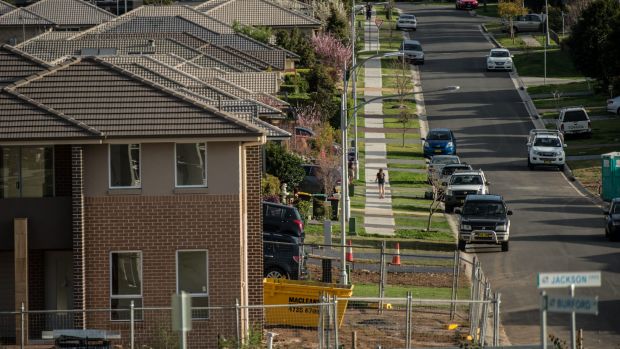 More medium density housing is needed for Sydney. Photo by Wolter Peeters for Fairfax
First home buyer finance activity hits 12 year low
According to ABS housing finance data released last week the proportion of total owner occupier loans going to first home buyers continues to drop, reaching a new 12 year low of 14.1% in June 2016.
"Rather than implementing policies to stop the sharp decline in first home buyer numbers, the Government has ignored the issue" said concerned FHBA co-founder Taj Singh.
Read the full article on FHBA.com.au here.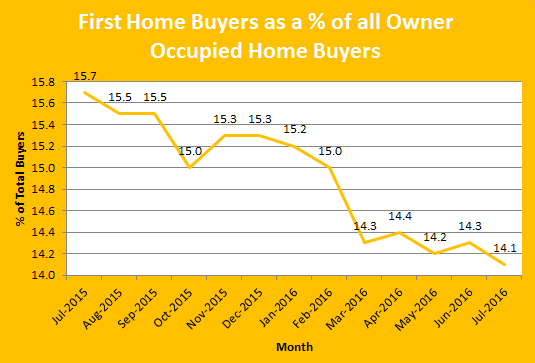 "First home finance activity continues to drop"
Glenn Stevens concerned about housing prices in Sydney & Melbourne
In an interview last week outgoing RBA Governor Glenn Stevens said he is concerned about housing prices in Sydney & Melbourne. Mr Stevens acknowledged that the biggest effect of interest rate cuts is to boost housing activity and prices, with the wealth effect that creates, but also the negative impact of rising debt. He hopes that house prices in Sydney & Melbourne don't continue to rise as much as they have been in recent times.
Read more about what Mr Stevens had to say on ABC online
Read more about the RBA September rate decision here on FHBA.com.au
Helpful Links: