FHBA New Homes: Diverse, Easy, Safe & Transparent
FHBA New Homes is a personalised & complimentary solution for aspiring first home buyers across Australia looking to buy a brand new home. We help you explore a range of new property options from different developers to find your first home, we then we help you secure your choice.
Today we would like to take the opportunity to make first home buyers aware of many other new home providers advertising their own service with strategies such as:
Own your own home for as little as $XXX per week
Get into your first home with a $X,XXX deposit
Some of these companies are doing whatever it takes to attract first home buyers by offering them high-risk loan products that come with increased amounts of debt and higher interest rates. They help you get your first home then want nothing else to do with you, as they have now made their commission off selling a property to you (whether it's suitable for you or not).
At FHBA we are about providing choice and covering all options, letting you decide what you want. We know that approximately 65% of first home buyers buy an established home, therefore we have our programs for established home buyers. For first home buyers that are looking for FHOG (First Home Owners Grant) eligible brand new homes, we have our FHBA New Homes service which gives first home buyers an enhanced experience that is unrivaled.
Why should you choose FHBA New Homes?
Diverse (Variety)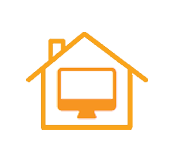 We are different to other providers in that we don't have exclusive or unique relationships with any one developer or builder, and we take great pride in this. We have approximately 500 different new home projects on our panel. From apartments to houses; from completed new homes to off-the-plan properties; we have something for everyone, in every State of Australia!!
Easy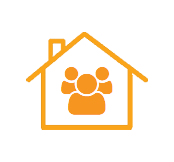 Our New Home Experts will meet you to discuss a range of options that meet your desired criteria & budget. All you really have to do is ask questions about the process & the properties, and then select the one you like. Our New Home Experts take care of the paperwork and make the purchase as stress-free as possible for you.
Transparent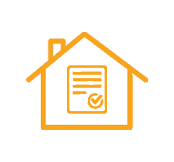 The prices advertised are fixed. There are not hidden costs (unless you choose to upgrade of course).  All of the property inclusions are clearly stated. We will make sure the home you purchase is within the budget specified by your lender or our Broker (if you choose to use FHBA Mortgages). We are pleased to provide certainty to all first home buyers across Australia.
Safe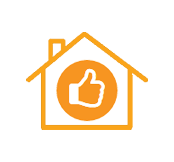 All of the options presented by our New Home Experts have met a strict criterion to ensure they are suitable for first home buyers. Our network makes sure the developer or builder involved in the construction has a positive track record in past completions and will continue to be viable into the future. FHBA also promotes prudent lending to first home buyers.
To find out more details, please visit our FHBA New Homes section. You can also get your FREE FHOG Guide to your state! 
To search through the 500 FHOG Eligible Homes on our panel, please click here
---
Would you like a complimentary, no obligation consultation with an FHBA New Homes team member? It's easy. Simply click here to Speak to an FHBA Coach.
Written By,
First Home Buyers Australia