Banking Inquiry: The forgotten first home buyers
Chief executives from Australia's big four banks will be appeared before a parliamentary committee last week to answer questions over controversies, scandals and limited rate cuts that have led to the Labor party calling for a banking Royal Commission during the election period. Despite the pressure, the banks handled the inquiry fairly well, explaining their decisions and admitting a few small things they have been getting wrong. Unfortunately housing affordability and first home buyers were not on the agenda.
Whilst it was encouraging to see the Government questioning the banks over the controversies & scandals (such as the CBA, ANZ  and NAB Financial Planning sandals) that have left many Australians out of pocket and in financial distress, at FHBA our primary concern is how a banking inquiry could impact first home buyers.
Increased scrutiny of banks may be detrimental for aspiring first home buyers
As Australia's big four banks own three-quarters of the home loan market in Australia, if regulators placed more pressure following the inquiry, the banks may be forced to tighten their lending standards even further and/or reduce the interest rates they are offering to savers as they seek to maintain their profit margins. See how we see these two possible scenarios impacting first home buyers below:
Tighter Lending Standards – As property prices have risen the banks have also become more vigilant in how much and who they lend to. Most first home buyers don't have that 20% deposit + the funds to cover the costs of purchase (such as Stamp Duty). Trefore with tighter lending standards it will make it even harder for first home buyers looking to buy with a 10% deposit. This could push the Great Australian Dream of home ownership even more out of reach as it may force aspiring first home buyers to save for even longer.
Reduction in Interest Rates – If banks drop their home loan interest rates as a result of increasing scrutiny, this will be great for those first home buyers that are already in the market or close to purchasing their first home. But what happens to those that are saving and a few years away from buying? It would not be good news as the banks would likely look to maintain their profit margins by dropping the interest rates on their high-interest savings accounts & term deposits. As accumulating a deposit is the toughest part of buying a first home this will have a further damaging impact on a first home buyer's ability to save for their first home deposit.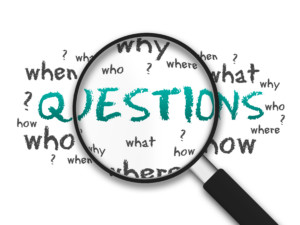 The bosses of CBA, ANZ, NAB & WBC were all grilled by the parliament last week
Doesn't record low interest rates mean it is more 'affordable' than ever to get your first home loan?
According to some politicians, yes it does. However, they are incorrect in this instance.
The average first home loan size has increased by over 50% in the last decade, as shown in FHBA's ABS analysis prepared in June. Although home loan interest rates are at record lows now, the principal repayments have risen sharply which means repayments are higher now than they were 10 years ago (due to the big jump in the average home loan size). Pre-GFC it was also easier to obtain a loan with relaxed lending standards as opposed to the tighter regulations that have been placed on lenders since the banking crisis in other countries led to a global recession. During this time the major banks' Net Interest Margin' has declined (due to factors such as more regulation & increased competition), but they have been able to maintain growing profits due to the increasing size of the household debt in Australia.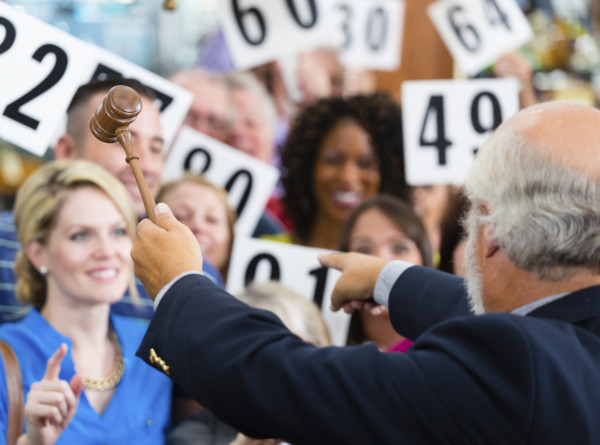 First home buyers will continue to be outbid by investors aided by generous tax incentives without a level playing field
How can the Government and big four banks help first home buyers?
Reintroduce an enhanced version of the First Home Savers Account
It is no secret that first home buyers find accumulating a deposit as their biggest barrier to buying their first home. Our 5 point petition plan launched late last year asked the Government to look at making changes that helped first home buyers get into the property market. As part of the plan we recommended the return of the First Home Savers Account. So far no initiatives to assist with saving a deposit have been introduced by the Government.
Offer financial flexibility to aspiring first home buyers
FHBA would love to see the Government & the banks can work together and make it a whole lot easier for first home buyers. It is important to note that we don't encourage risky lending practices by banks, but we would like to see more flexibility for those that have never had a home loan or bought a home. Examples of greater flexibility include:
Offering discounted interest rates for first home buyers (for a specific period of time)
Government funding Lenders Mortgage Insurance (to a certain limit) costs whereby a first home buyer may not have access to parental assistance
Opening up regulations to make it easier for parents to provide a partial (not full per current practice) guarantee to their children that are struggling to save a 20% deposit
Allowing first home buyers to capitalise upfront property purchase costs (such as Stamp Duty), as the State Government Stamp Duty concessions are limited to new homes only in many states
We won't stop fighting for more help for the first home buyer.