FHBA Market Update: Summer Begins
Auction Sales Update: 
For the first weekend of summer (3 – 4th of December) auction clearance rates remained high (compared to historical data). Based on combined capital city preliminary data the national auction clearance rate was 75%, according to CoreLogic RP Data. There are just two weekends left before Christmas.
This edition of the weekly FHBA Market Update includes a special feature on what to expect for the rest of summer.
Disclaimer: Please note our website, including this guest article, is in no shape or form designed to replace the need to obtain professional advice from experts such as Financial Planners. All information on our website is general & factual in nature and should not be solely relied upon. In particular, we wish to remind you that the information in this article is not designed to replace financial, property, borrowing or taxation advice. We always recommend you speak to a licensed professional. Please visit our website's Terms & Conditions for more information.
How did my city go?
Based on the preliminary data, here is how the nation's 5 largest capital cities performed: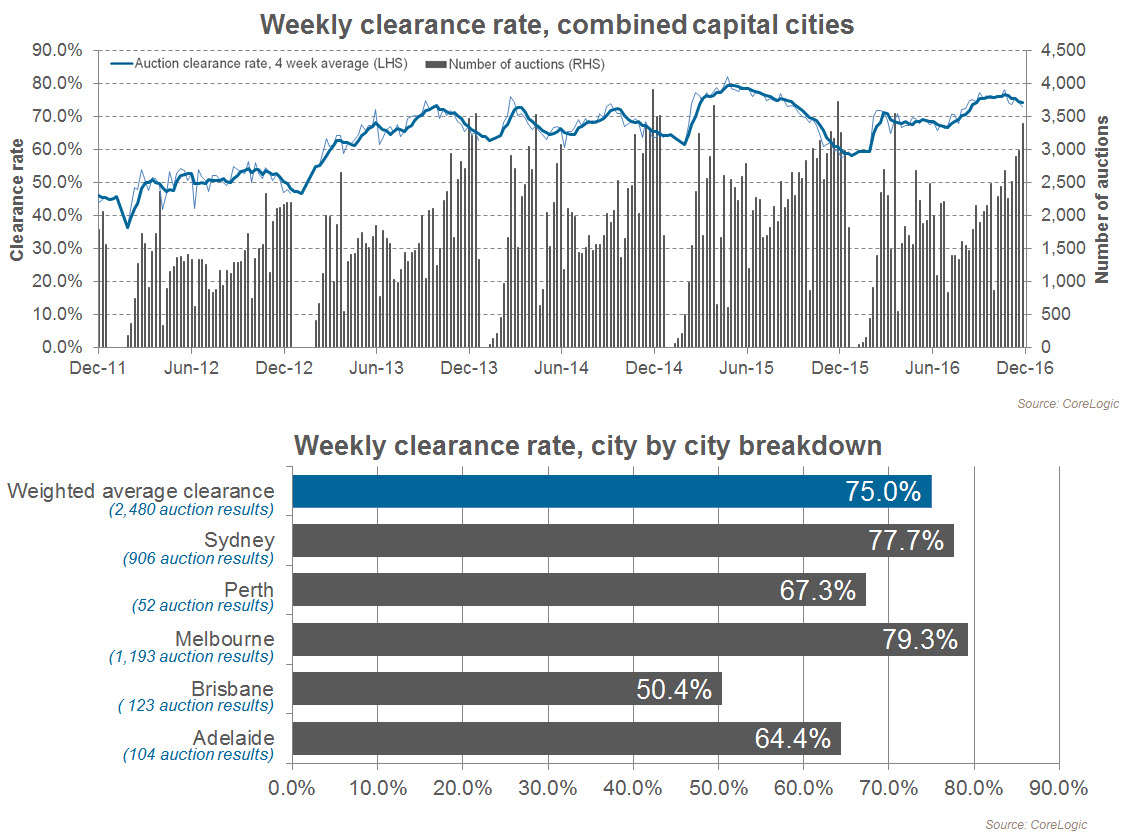 Source: CoreLogic
Key things to note about this weeks results in include:
Despite having more auctions held than any other capital city, Melbourne over took Sydney to be the strongest performing capital city, with a preliminary clearance rate of 79%
Gold Coast (58%) is starting to out perform Brisbane (50%)
Perth had one of it's strongest weekend's of the year. The preliminary clearance rate of 67% compares to results of just 27% last weekend and 36% the city experienced during the same weekend last year.
Please note, all figures are preliminary and are subject to change as more results come in during the week.
To read the full CoreLogic blog report, including results from other areas including Canberra and Hobart, please click here.
---
Every capital city increases in value…except one
The CoreLogic November Hedonic Home Value Index results were released by CoreLogic last week. The index looked at median property price movements over the last 12 months to 30 November 2016.
The associated report commented on:
Sydney is still the strongest growing capital city (by property prices) on a 12 month basis – up 13.1%
Perth is the only capital city to have fallen in value over the last 12 months – down 3.4%
In November, Melbourne capital city prices fell slightly, largely due to a softer apartment market
Buying activity has increased in Darwin more recently.
See how your capital city has been preforming in the table below: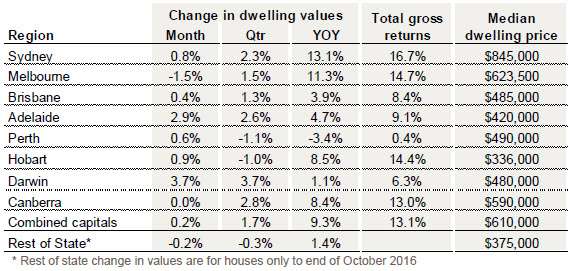 Source: CoreLogic
---
What to expect over summer 2016-17
Most capital city property markets have remained b over the last 12 months. Typically, summer can be a weaker time for sellers and a better opportunity period for buyers.
However, more recently summer has remained b for sellers. "Australians seem to be taking shorter and shorter holiday periods" said FHBA co-founder Daniel Cohen. "If recent years are anything to go by, listing level's won't drop to much outside of the public holiday's, although this may vary from market to market".
If you are a first home buyer, you should keep you eyes open over the summer period Daniel advises. "Don't get lazy over the silly season. Keep your eyes open. You may find opportunities and have more room to negotiate than other times of the year".
In term's of interest rates and home loans, fellow FHBA co-founder Taj Singh say's first home buyers should anticipate little change for the summer. "The RBA meet's again tomorrow (Tuesday) for it's last board meeting of the year. Then the RBA won't meet again until February 2017".
Recently a few lenders increased interest rates independently of the RBA. Taj say's this is just another reminder that home loan offers can change at anytime, including the summer period and that first home buyers are best to speak to a Mortgage Broker. "A good Mortgage Broker can compare dozen's (or more) home loan products from different lender's to help you find a good deal. If you are getting close to entering the property market, book yourself an appointment with a Mortgage Broker this summer".
For @RBAInfo board meeting tomorrow @sportsbetcomau is offering lower odds for a rate increase than a rate cut #RBA https://t.co/MeWkLApkQO
FHBA Mortgages will remain open throughout the Christmas period, except for Sunday's and public holiday's.
---
FHBA New Homes of the Week (Ed 37)
In this week's edition of 'FHBA New Homes of the Week' five affordable first home buyer homes were presented, all of which are eligible for the First Home Owners Grant (FHOG)! This week's edition focused on homes within 10km of a capital city CBD. Take a look at inner city first home buyer opportunities below.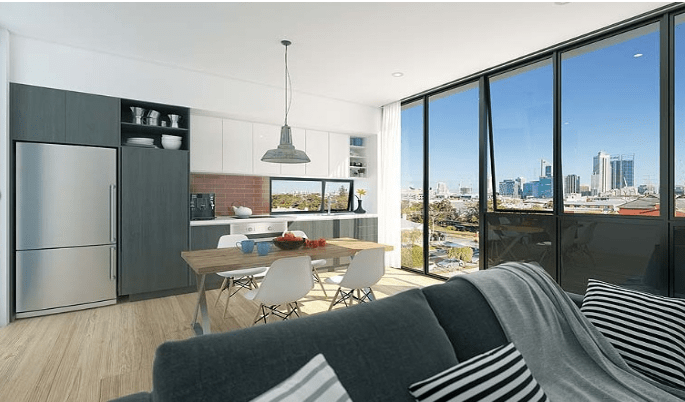 See our top 5 first home buyer homes this week
---
FHBA in the media
This week FHBA co-founder Taj Singh appeared in Domain (Fairfax) calling on more stamp duty concessions for first home buyers (in particular, the States that don't get much concessions).
Read Taj's full comments for Domain here.
---
Helpful Links: