FHBA Market Update: Cricket Australia should blame housing affordability
Auction Sales Update: Highest quantity of auctions since March
For the November 19 – 20 weekend auction clearance rates were once again very high (compared to historical data). Based on combined capital city preliminary data the national auction clearance rate was 76% according to CoreLogic RP Data. There are just four weekends left before Christmas.
How did my city go?
Based on the preliminary data, here is how the nation's 5 largest capital cities performed: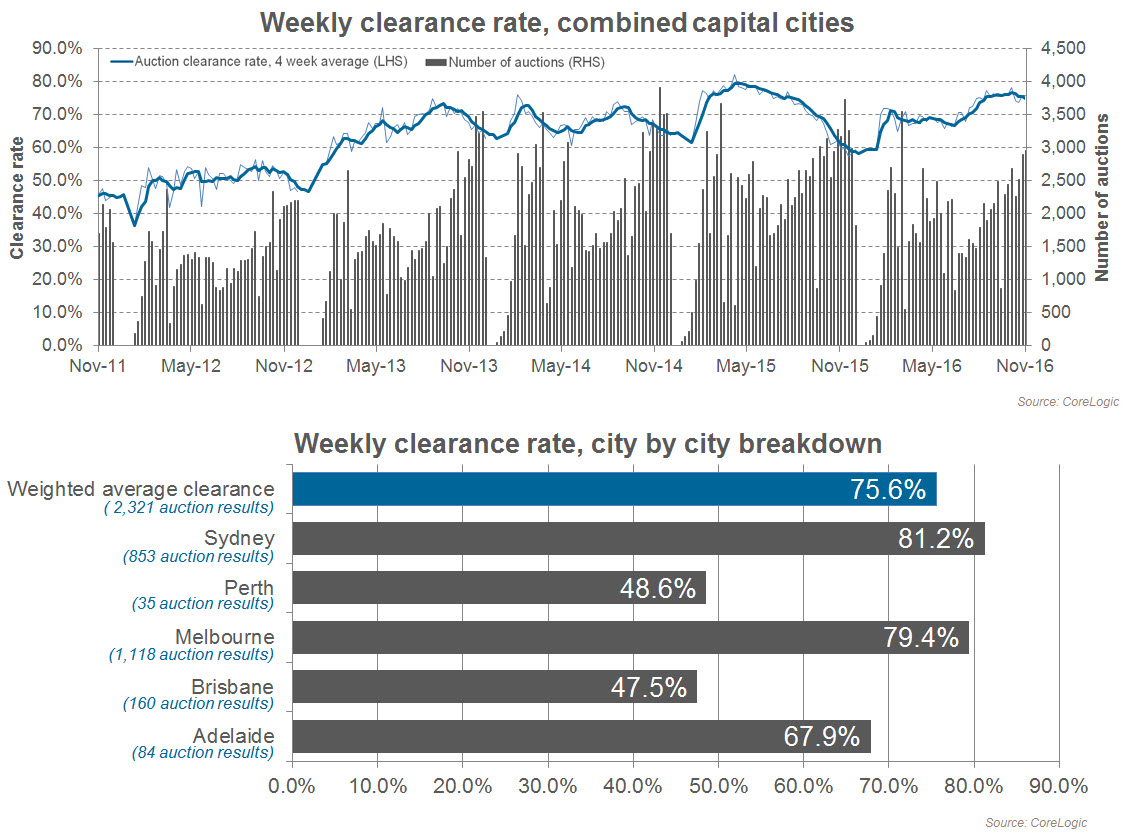 Source: CoreLogic
Key things to note about this weeks results in include:
There was 2,950 auctions held this week, the most since March 2016, as volumes continue to improve
Sydney was the nations strongest performing capital city yet again, with a preliminary clearance rate of 81%, much stronger then the same weekend last year when the clearance rate was a much lower 57%
Most capital city performances were fairly stable (similar) to last week's results, except Canberra had a small fall to 71%
Please note, all figures are preliminary and are subject to change as more results come in during the week.
To read the full CoreLogic blog report, including results from other areas such as the Gold Coast and Hobart, please click here.
---
Experts tip interest rates to rise
Last week several small lenders raised interest rates on fixed home loan products. Experts are tipping more fixed rates to rise as a result of Donald's Trump US presidency election win (yes, you heard right, Trump is in part to blame for this!).
---
What does Australia's cricketing woes have to with Australia's housing affordability problems? 
As Australia continues to struggle in the cricket we recently came across this photo of a comment on Facebook. It suggests that as our new housing supply get's smaller and smaller, backyard cricket is decreasing, meaning we are going to have less cricketers to choose from as a nation. If this is true, than the outlook of Australian cricket is likely to be very bleak as the trend of smaller housing is most likely set to continue.
See the reactions on our Facebook page!
No Description
---
New series on potential strategies for first home buyers comes to an end
Our special 5 part series "Alternative strategies to achieve the great Australian dream sooner" came to an end last week, as FHBA co-founder Taj Singh published parts 4 and 5. The strategies covered by the series are designed to introduce aspiring first home buyers to alternative way's to get into the housing market, potentially sooner.
---
FHBA New Homes of the Week (Ed 35)
In this week's edition of FHBA New Homes of the Week 5 affordable first home buyer homes were presented, all of which are eligible for the First Home Owners Grant. There were house & land packages, townhouses and apartments amongst the mix. Prices for these first home buyer homes start from just $328,200. You'll just have to see the value for yourself!
Check out edition 35 by clicking here.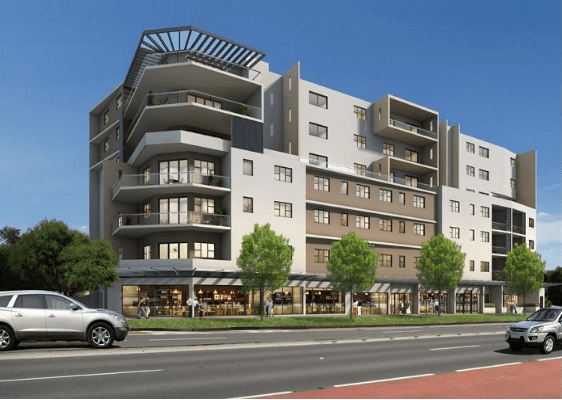 See our top 5 first home buyer homes this
---
First home buyer success story of the week
This week's success story goes to a young man in Perth. Just to be upfront, the man isn't actually a first home buyer, he has actually just purchased his 3rd investment property. But…….he is only 20!
Learn how his done it along with expert views including from our very own Taj Singh: 20 year old buy's 3rd property, by Domain.
---
Helpful Links: